Guest Blog: What do the sponsors do?
As passive investors, one of the most important tasks is to learn how to vet a sponsor. Investors contribute capital and benefit from the time, knowledge and expertise of the sponsor as they execute the business plan and share in the profits with their investors.
So, what exactly do the sponsors do? The post below gives investors a behind the scenes look at just what exactly the sponsors do in order to find, acquire and operate the property. We hope it provides investors with a better understanding of the roles and responsibilities of the sponsor, as well as provide clarity and transparency about the syndication process.
Pre-Acquisition:
I analyze brokers' offerings and determine which ones are worth chasing. The "chase" is a progressive process that goes from initial analysis to getting second and third opinions, touring the property, to engaging service providers such as property managers, property tax consultants and general contractors. At each stage I am looking for deal killers that would cause me to walk away. If all the dominoes fall and the deal still projects favorable returns to my investors, I'll make an offer. For every offer submitted I will have conducted some level of analysis or due diligence on up to dozens of listings. This is why the key personal quality to succeed in this step is persistence.
In very competitive markets such as Dallas-Fort Worth, we will state in our offer that a non-refundable earnest money deposit will be paid immediately upon contract execution. On a recent offer in Dallas, we were prepared to put $150,000 at risk.
Offer Accepted:
Key points such as the earnest money deposit will be mentioned in the offer, but once an offer is accepted, the terms of the contract have to be sorted out. Transaction attorneys on both sides will pitch and catch the contract as details are negotiated. These details might include penalties for breach of contract, what documents the buyer will receive from the seller and other expectations between parties. The key skill here is negotiation and focusing on win-win scenarios.
Under Contract:
Once an offer has been accepted and a contract has been executed, due diligence begins in earnest. We will get general contractors, roofers, plumbers etc. to inspect the property in order to get an idea of what capital expenditures we will face. What if during due diligence we find that the pipes need $200,000 in repairs that the seller failed to mention? We would try to renegotiate the acquisition cost but the seller has the upper hand because we'd forfeit our $150k if we walk away. The key skill to succeed in this step is project management.
During this period we are juggling many responsibilities:
We are hitting the phones and emails hard in order to raise capital.

We're addressing the lender's requirements so they can underwrite the partners as well as the property.

Our property manager is gearing up to take over the property. They/we will employ a team to enter and inspect every single unit. They'll also interview the existing staff and determine whether to retain them.

We are placing further capital at risk as we pay loan application fees and inspection fees.
Post Close:
We will start getting weekly reports from the property manager and enter into new vendor contracts if we haven't done so already. It is also critical to get renovations started as soon as possible. If the acquisition was funded by Fannie Mae which is commonly considered the gold standard in multifamily debt, there may be repair requirements that hold much of our CapEx funds in an impound account. We have to complete repairs by a deadline and provide proof after which they will release the funds. At times this can be difficult. We also don't earn interest on the funds they hold which can be hundreds of thousands or millions of dollars. When you are the operator of a community with hundreds of people, crazy things happen. You have to be nimble and take care of issues expediently. The key quality here is adaptability.
Conclusion:
Multifamily syndication requires a broad range of skills and cannot be done alone. For my most recent deal we had 47 parties including 36 investors, plus two property management firms and that's just on our side of the transaction! It is through various parties' expertise that we prove/disprove assumptions and consistently move toward a solid understanding of asset quality. This is what ensures operational success going forward.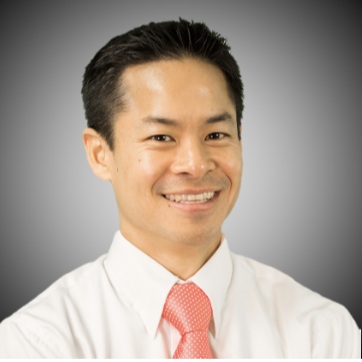 This post is a guest blog written by Chihiro Kurokawa, a real estate investor and managing partner of BlackRiver Equity Partners. Mr. Kurokawa is a syndicator and recently acquired a 128-unit multifamily property in Abilene, TX.
Disclaimer: The Real Estate Physician did not pay nor receive any payments for this post. All content on our site is free from advertising or affiliates.